82" WEEPING CHERRY BLOSSOM TREE WITH LIGHTS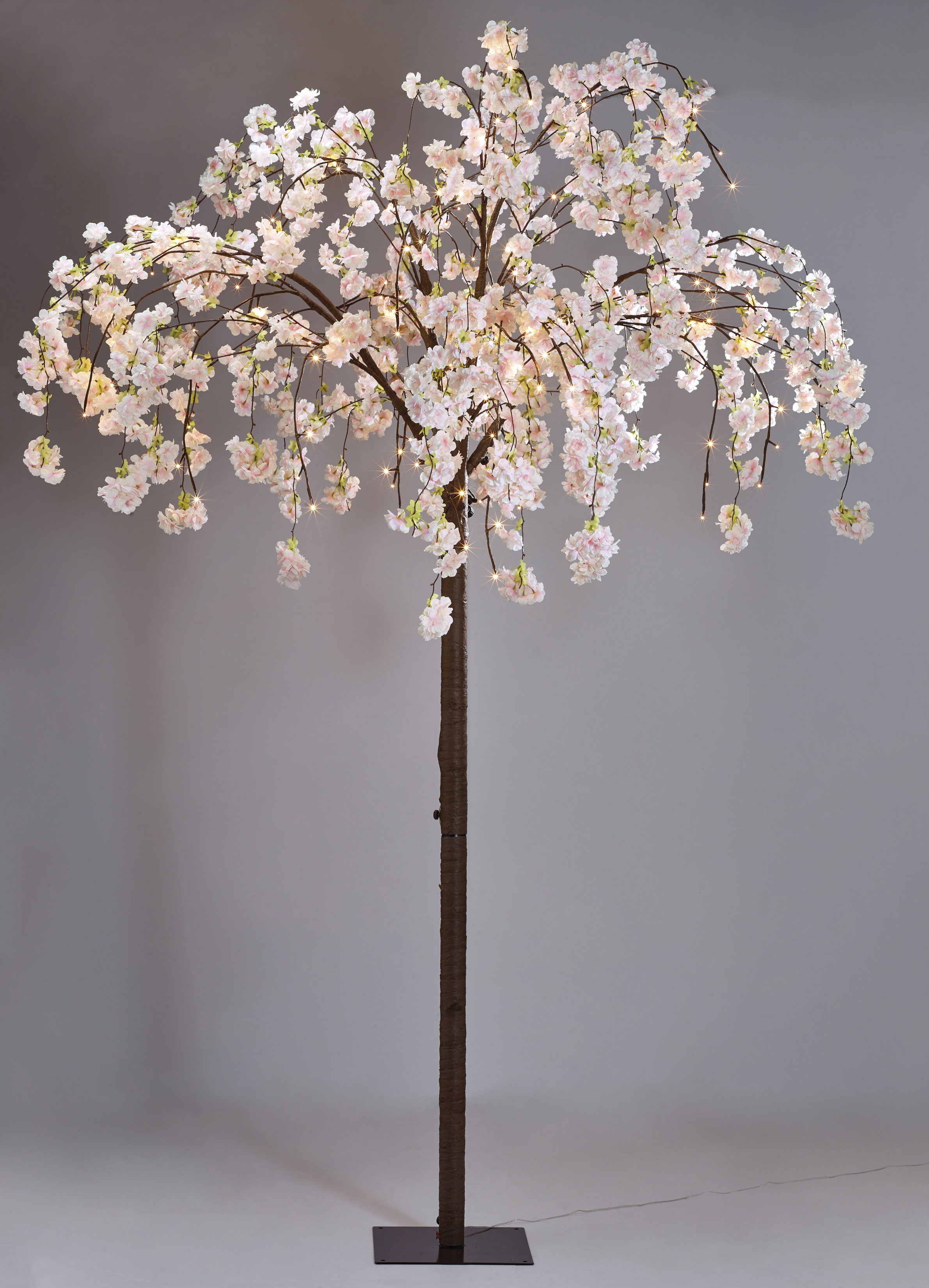 82" WEEPING CHERRY BLOSSOM TREE WITH LIGHTS
Standing weeping cherry blossom tree with metal basket and 144 NON-REPLACEABLE light bulbs.This tree is for indoor use only and has a plug in adapter. It also includes a light timer, 6 hours on-18 off.

Made of Poly-silk and foam with some assembly required.

82" H x 70" W x 70" D.
70" with fluffing.
Base: 11 3/4" W x 11 3/4" D.
Free Standard Shipping