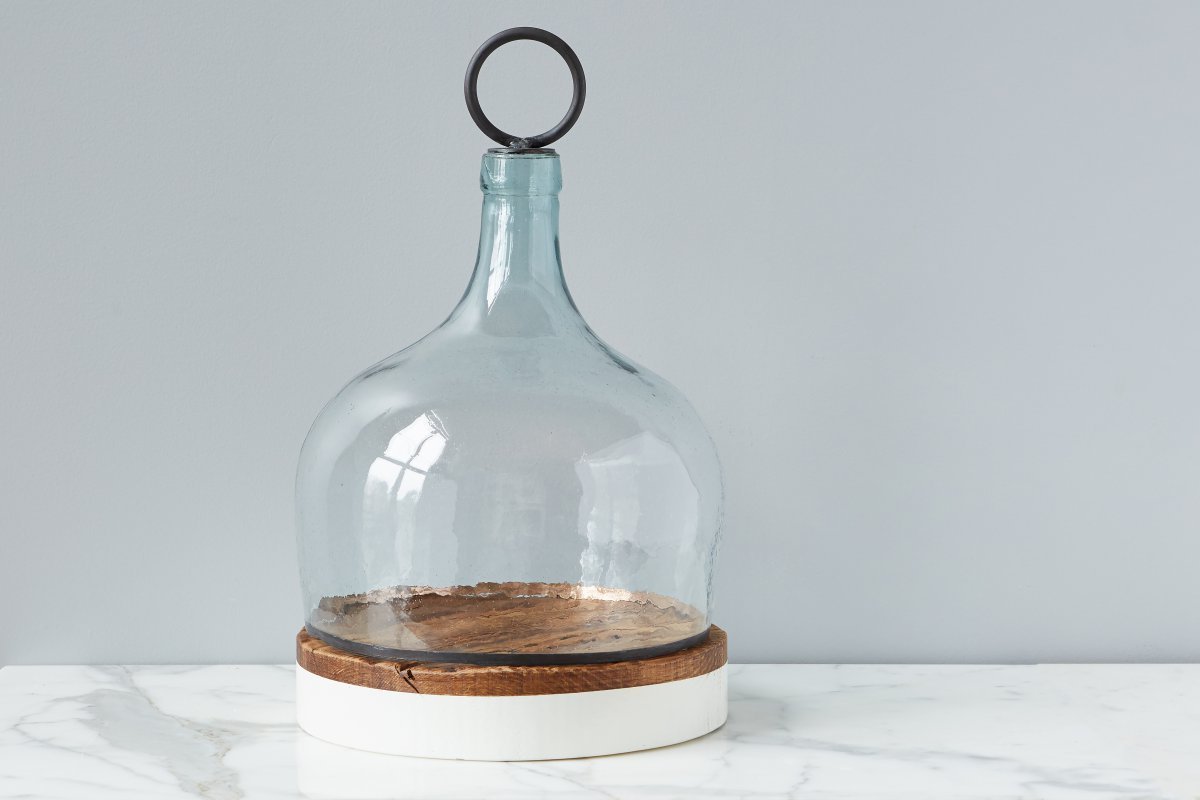 Barcelona Glass Cloche
The dramatic silhouette of a classic wine bottle demijohn created the perfect shape for our Barcelona Glass Cloche. The glass cloche is then paired with an industrial salvaged iron handle. The decorative accent is perfect in its practical use as a fruit, cheese or bread cloche, or simply as a table accent. Pair the glass dome with serveware pieces like cake stands, serving trays and trivets for a large array of styles and arrangements.
LENGTH: 14" WIDTH: 14" HEIGHT: 19" WEIGHT: 6.00 LB
Price includes free standard ground shipping. Wooden serveware not included.