Barcelona iPad/Cookbook Holder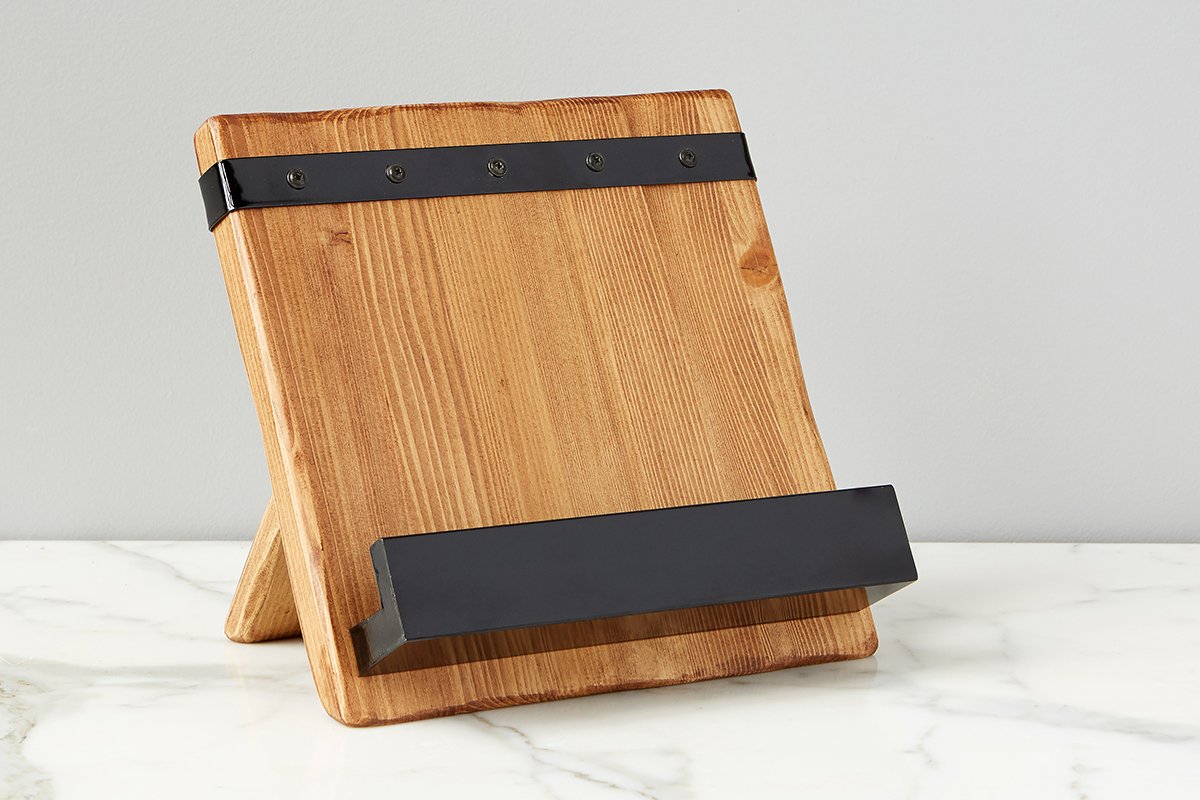 Barcelona iPad/Cookbook Holder
Following recipes while cooking for friends and family is simplified with the Barcelona iPad and cookbook holder. Made of reclaimed wood in a natural finish, the iPad and tablet stand is accented with a splash of high-gloss black paint to add a contemporary edge. An essential desk or kitchen accessory, the wooden cookbook stand has a shiny black shelf on the stand's angled surface to ensure that favorite emails and recipes stay within sight.
LENGTH: 11" WIDTH: 4" HEIGHT: 12" WEIGHT: 4.00 LB
Price includes free standard ground shipping.