Black Beech Charcuterie Board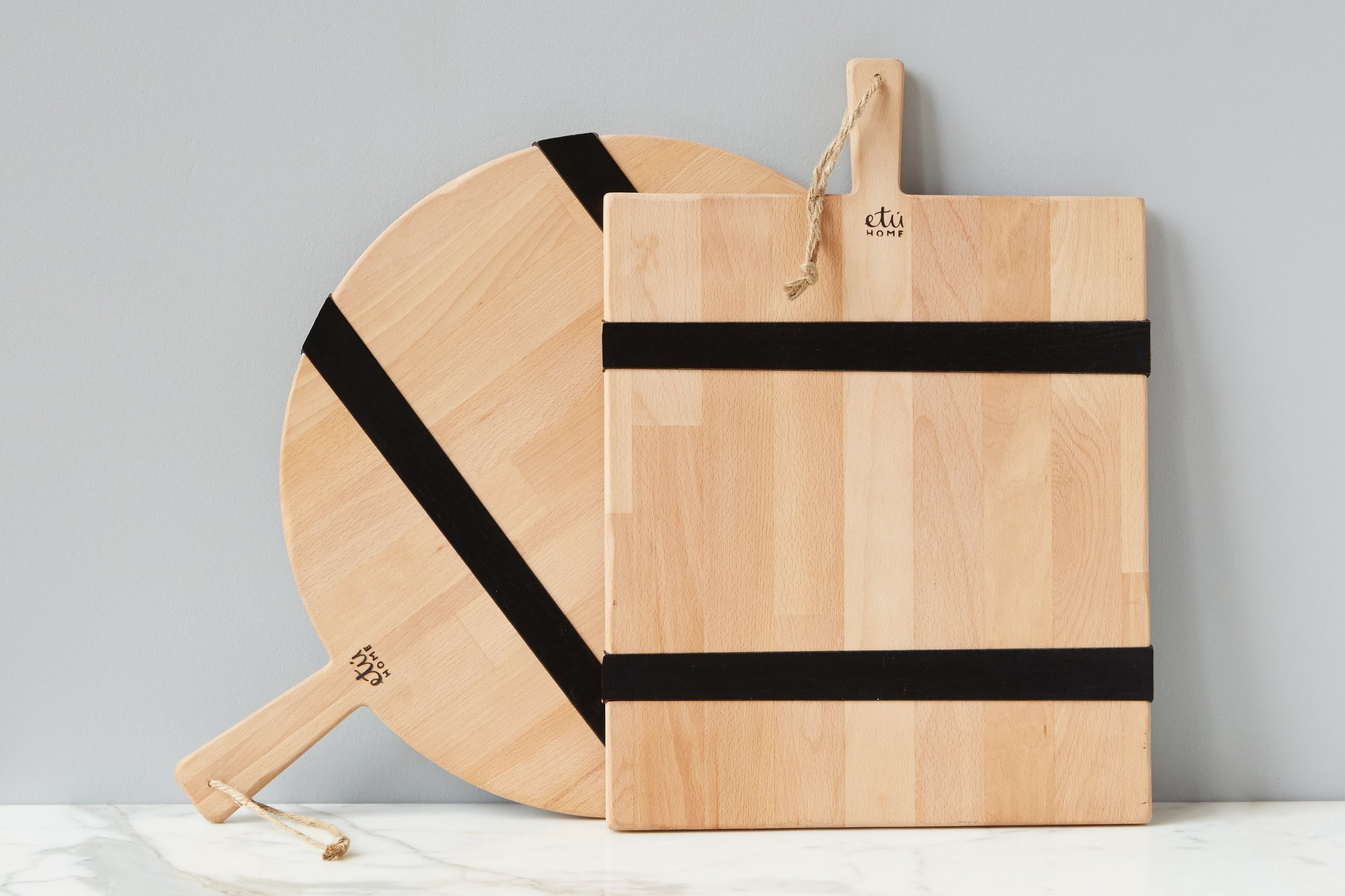 Black Beech Charcuterie Board
An even more functional and modern version of a signature pizza board, this charcuterie board is handcrafted from reclaimed beech and complimented by sleek black slats. The round wood board is made up of a smooth beech hardwood that is distinguished by two strips of oak timber to prevent warping of the reclaimed wood. Unlike a pine pizza board, the beech wooden pizza tray is not limited to decoration and can double as a cutting board. Ideal for use as a charcuterie plate, showcasing bread, cheese or fruit, the wood bread board can also be used as a decorative kitchen accent.
Round: LENGTH: 25.5" WIDTH: 20" HEIGHT: 1"
Rectangular: LENGTH: 16" WIDTH: 22" HEIGHT: 1"
Price includes free standard ground shipping.