Oversized Round Footed Serving Board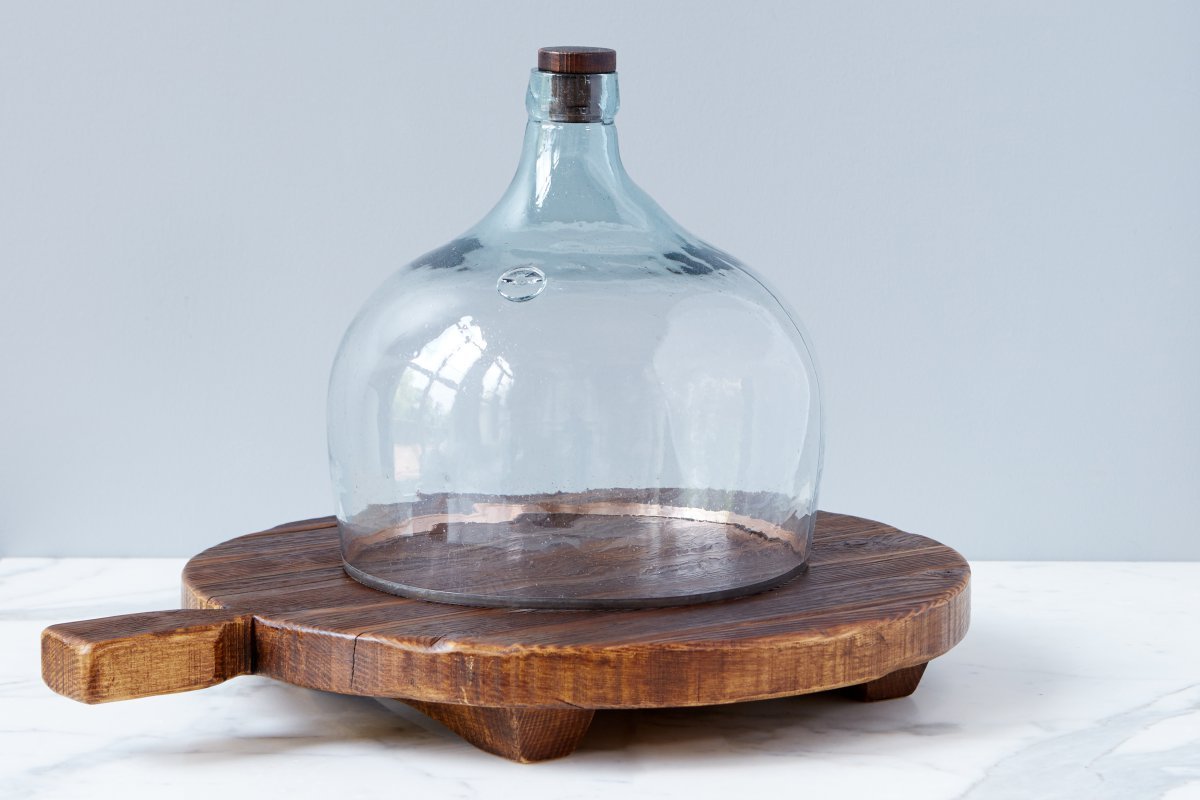 Oversized Round Footed Serving Board
With the rise of our popular trivets, we set out to create a larger version that could be used as a serving platter on your countertop or table. The Oversized Round Footed Serving Board combines all of the fantastic qualities of our classic trivets, with the addition of a handle and feet to create a serving tray for all occasions. The opportunities are endless when it comes to using this wood board.
This decorative piece is hand-crafted from reclaimed wood. Due to the nature of the found beams, no piece will be perfectly identical and will contain varying crevices and splits within the wood, embracing its organic beauty even further.
LENGTH: 27" WIDTH: 22" HEIGHT: 3.25" WEIGHT: 10.50 LB
Price includes free standard ground shipping. Glass cloche not included.